NecroVisioN was released February 27, 2009 by 1C Company The game was developed by The Farm 51. NecroVisioN is a horror first person shooter.
This game uses disc checks and Securom, Macromedia, Starforce, Tagès and other protection systems are being rejected by Windows Vista, 7, 8 and 10 for security reasons (KB3086255).
NecroVisioN is not a game that you should judge based solely on its first few hours of play. The early action can be great fun, but some clunky technical issues and frustrating missions don't show this supernatural first-person shooter at its best.
NecroVisioN is set in 1916 during World War I. The player takes the role of Simon Bukner, a young American soldier recently recruited into the British Army. In addition to German soldiers, Simon soon finds himself fighting supernatural forces, including vampires, demons, and zombies found in locations varying from the battlefields of World War I to secret laboratories and underground caverns.
The main setting is the battle of the Somme, during which a rumor of a mysterious infection has appeared, which causes all people to turn into zombie-like state. Later, the game takes player into two new settings, the underground realm of Vampires, and the demonic realm, Hell.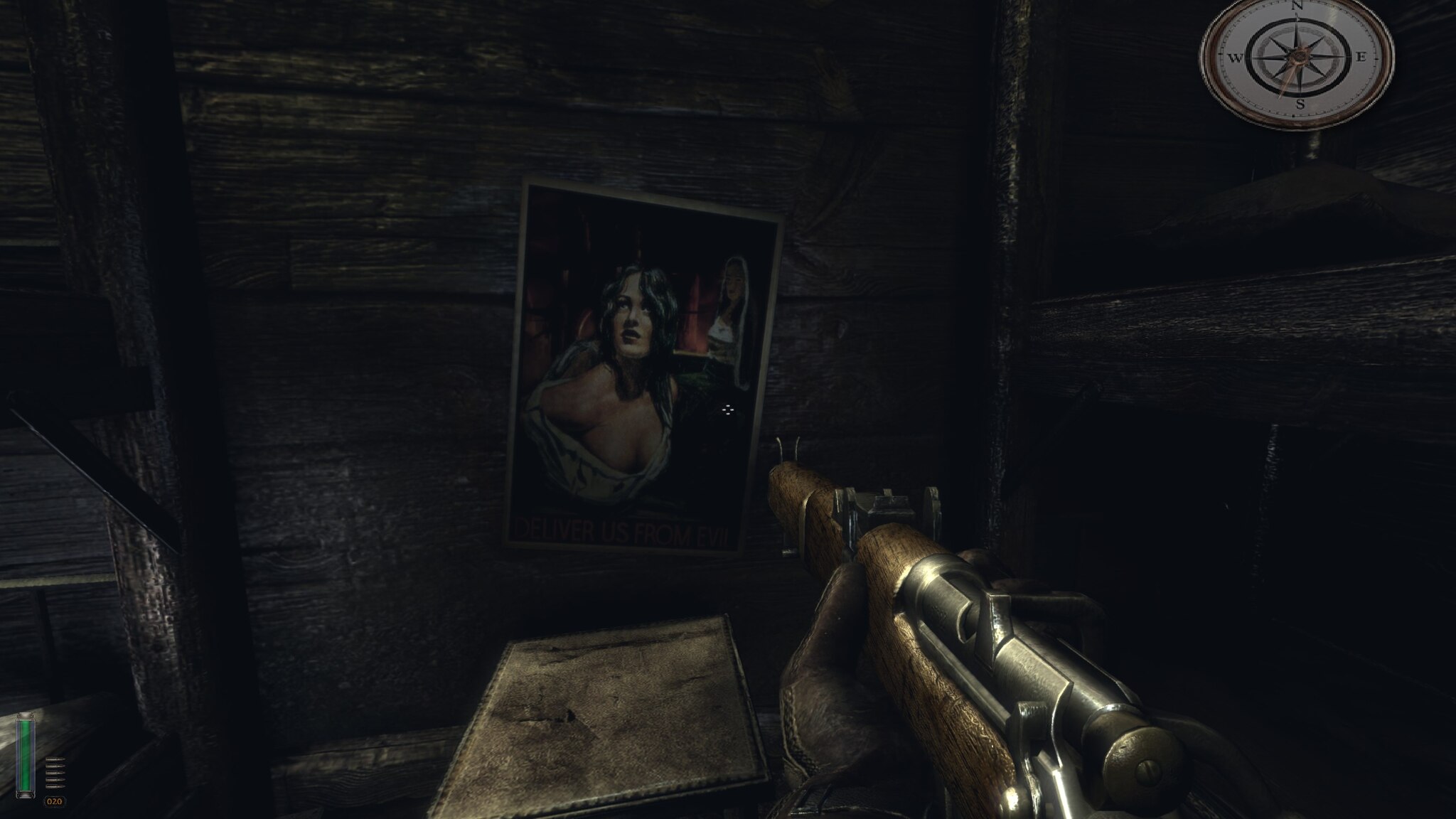 At the start of the Simon Bukner is awakened by a British soldier within a bunker. It is apparently time for a counter attack against German lines. After a rallying speech by the commanding officer, Simon is to follow his squad of soldiers towards the assault point. But as soon as they arrive, they are ambushed by heavy German machine gun cross fire and mustard gas. Many of the soldiers die and Simon is seen running aimlessly, searching for cover from both bullets and gas. Soon, Simon collapses.
About 1/3 of the way through the SP campaign becomes better. The narrative is very weak and it seems like its off track much of the time.
The game has the usual atmospherics to go along with the WWI part of the game. The game still has relatively conventional FX which suggest an older engine design was used.
By the time NecroVisioN draws to a close, it will have pulled out all the stops. You'll don a clunky robotic suit and take on an enormous metal scorpion. Endless waves of mutants will keep the most ardent arcade player ecstatic.
The cut scenes in the game are in Russian with English subtitles. The game originally was published in Russia before being offered elsewhere.
The player goes through a short trainer to learn the controls better. The the cut scenes present the story leading into the action.
PATCH
Download the game patch 1.2 from this convenient torrent.
SYSTEM REQUIREMENTS
| | |
| --- | --- |
| Operating System | Windows XP or better |
| CPU | Dual core 3 GHz or better |
| Memory | 2 GB or more |
| Hard Drive Space | 7.43 GB |
| Graphics Hardware | Radeon x1600 or better |
| Network | Broadband Internet Connection Required |