Doom 3 BFG Edition was released October 16, 2012 by Bethesda. The game was developed by idSoftware. Doom 3 is a first person shooter. The game can also be described as an atmospheric horror shooter.
The games have all been remastered making the BFG Edition a worthy addition to anyone's game collection.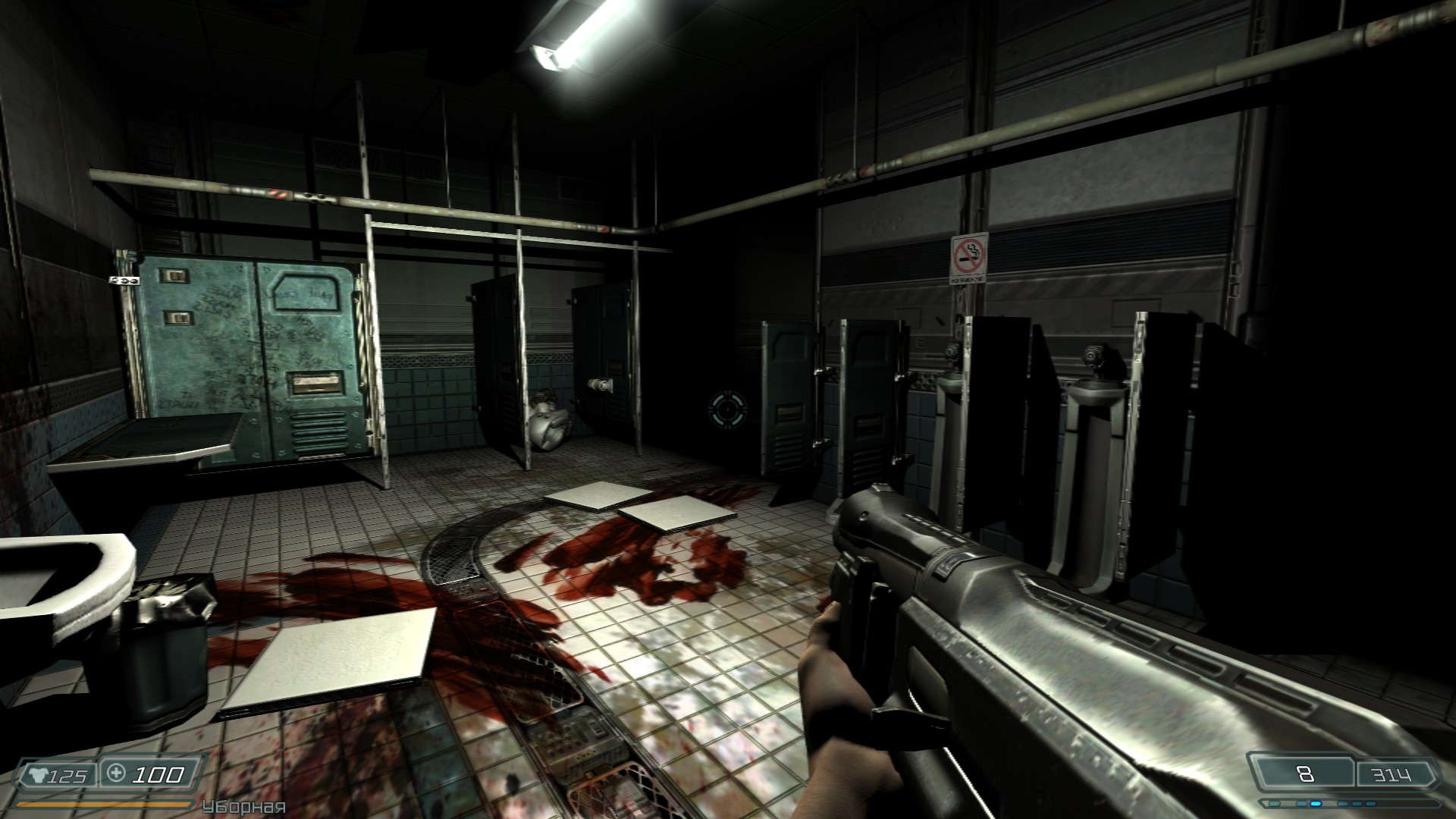 Doom and Doom 2 both have been upgraded to support the modern WASD type of gameplay. This makes the old games dramatically more playable and its a real blast playing the old shooters again. The rendering has also be revamped so the old classic DOS games look dramatically better and more modern.
Doom 3, for example, has been given a major upgrade to the game engine which does wonders for the lighting and shadows when compared to the original 2004 version. The fact that the newly released HD remake in BFG Edition touts the ability to use a flashlight and shoot at the same time as a major new feature should speak volumes. No question that Doom 3 was a stunning premiere release back when the 6800 GT was the best card available. A decade later, the GTX 660 Ti is more then 1000x more powerful.
Playing Doom 3 in 2012 is definitely a step back. You can't take cover easily. Your health doesn't regenerate without a Medkit.
The BFG edition adds a new campaign expansion called the Lost Missions featuring 7 single-player levels and a completely new storyline that will have players once again on the edge of their seats.
The replay value of Doom, Doom 2 and Doom 3 are recaptured well with the BFG edition. Many can find over 40 hours of enjoyment.
Doom 3: Resurrection of Evil was released originally on October 5, 2005. It has been updated to take advantage of the game engine enhancements. The expansion was developed by id and Nerve.
Doom 3: Lost Mission is new for the BFG release. Its primarily content dropped from the original Doom 3.
SYSTEM REQUIREMENTS
Operating System
Windows Vista or better
CPU
Core 2 Duo or better
Memory
3 GB or more
Hard Drive Space
11 GB
Graphics Hardware
NVIDIA GeForce 9800 GT or better
AMD Radeon HD 5750 or better
Network
Broadband Internet Connection Required
SCREENSHOTS