I Can't Believe it's Not Gambling 2K GOTY Edition was developed and released on December 16, 2019 by Mutant Entertainment Studios. I Can't Believe it's Not Gambling 2K GOTY Edition is a casual simulation game.
Hey sports gamers, we heard you like "NOT gambling" in your sports games so we went ahead and took most of the sports out, to give you what we KNOW you all want! More not gambling!!!This is a gambling simulation game (with basketball on the side).
The slot machine is the main component of the game. The main focus is that the game is a crude casino simulation.
FEATURES
Spin Slot Machines and win prizes! *It's totally not gambling…trust us!
Earn new skins for your Slot Machines!
Unlock new Slot Machines, collect everything
Spend Imaginary Money
Use Imaginary Credit Cards
This game is a parody of gambling. The developer wanted to bring to the attention of uses that many big names of the game industry are taking with a dangerous path into gambling and we hope to call attention to the very real predatory actions of these titles. Micro-transactions and DLC are a part of modern development and can offer paths to continuing employment for game developers.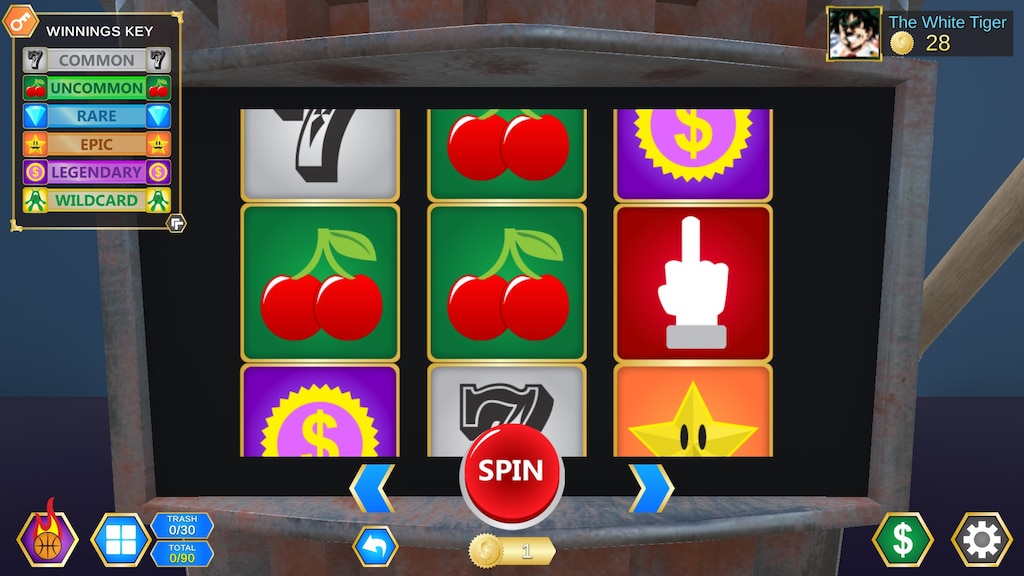 The important thing to understand is that with games that are expected to have years of balance and content updates, there's almost no way that all content in all games can be free forever. HOWEVER. Locking exciting content behind toxic walls of infinite grind with the alternate to literally gamble for rewards with real money, we think is unacceptable. This, on top of already full-price games, and finding these mechanics in games directed for children, is well beyond the acceptable line of morality to us. These practices feed into vulnerable, addiction-prone individuals and financially drain them.
Here are Hardcore Games, we understand the hardship that gambling addiction can have on a person, their family and their loved ones. Gamblers Anonymous can help.
SYSTEM REQUIREMENTS
| | |
| --- | --- |
| Operating System | Windows 10 or better |
| CPU | Intel/AMD 1.5 GHz or better |
| Memory | 512 MB or more |
| Hard Drive Space | 1525 MB |
| Graphics Hardware | HD 3000 or better, 1366×768 or better |
| Network | Broadband Internet Connection Required |
The game uses the Unity engine. The game defaults to 1280×1024 resolution. The game can handle 2560×1440 maximum. The game does not save the screen resolution so it resets with each session.