Somebody on Twitter posted a photo of a bizarre PSU marked as LX-3600W. The rest of the labels are in Chinese which I cannot read. With dual cable assemblies and fans this PSU will only fit open frame chassis typically used by coin miners. It does not seem to have a warranty period. The store selling the LX-3600W has removed the product page from its store.
The LX-3600W sells in Sri Lanka for 62,690 rupees which is about $320 US dollars. Prices may vary depending on taxes and tariffs.
Basically, the LX-3600W is a fusion of two power supplies that couldn't have been possible without some crafty engineering. The power supply measures 30 x 19 x 8cm (11.8 x 7.5 x 3.1 inches),. The LX-3600W will likely find its way to a typical 10 card open frame mining rack which has space for the LX-3600W.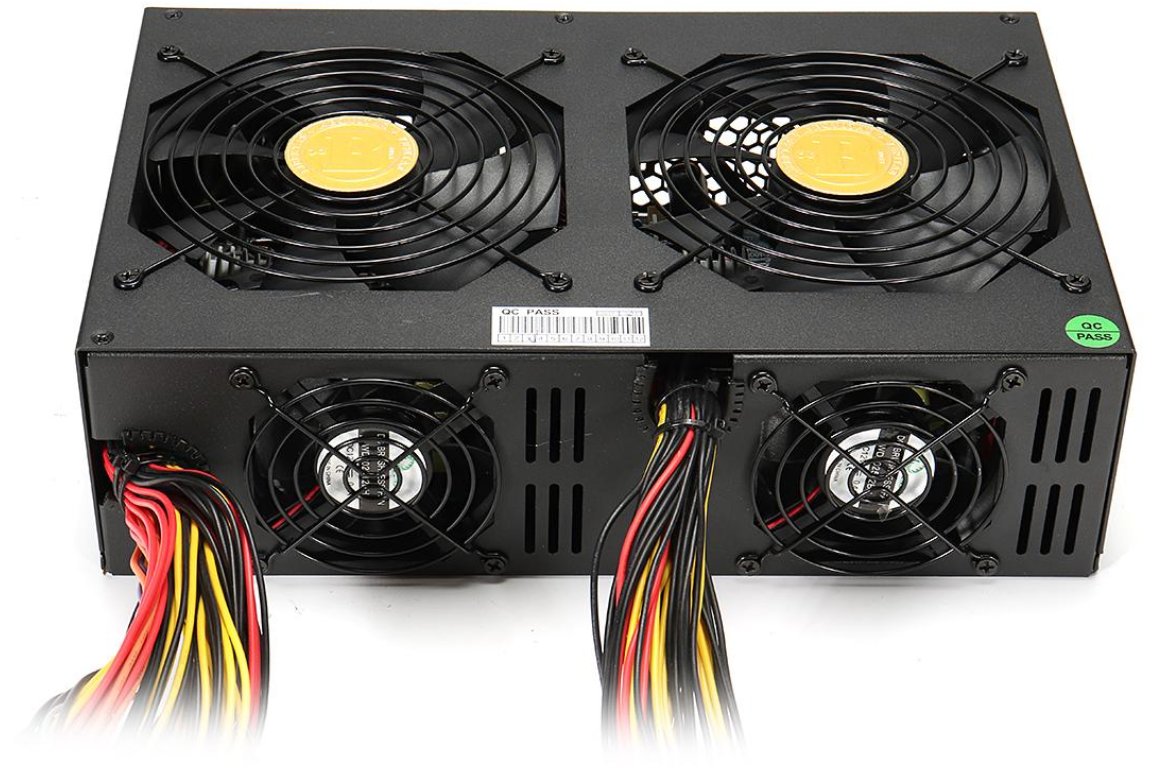 The LX-3600W is designed for cryptocurrency mining, so it isn't short on cables. The list of cables includes a standard 24-pin and 8-pin EPS cable for the motherboard and up to sixteen 6+2-pin PCIe power cables, ten 4+4 SATA power cables, and even four Molex IDE power cables. This mixture of cables allows the LX-3600W to power up to 10 graphics cards and as many as 20 graphics interfaces.
The cables are definitely not easily managed like modular PSUs seem in western markets. Then again to keep costs down there are cable splitters and extensions galore in markets all over the world.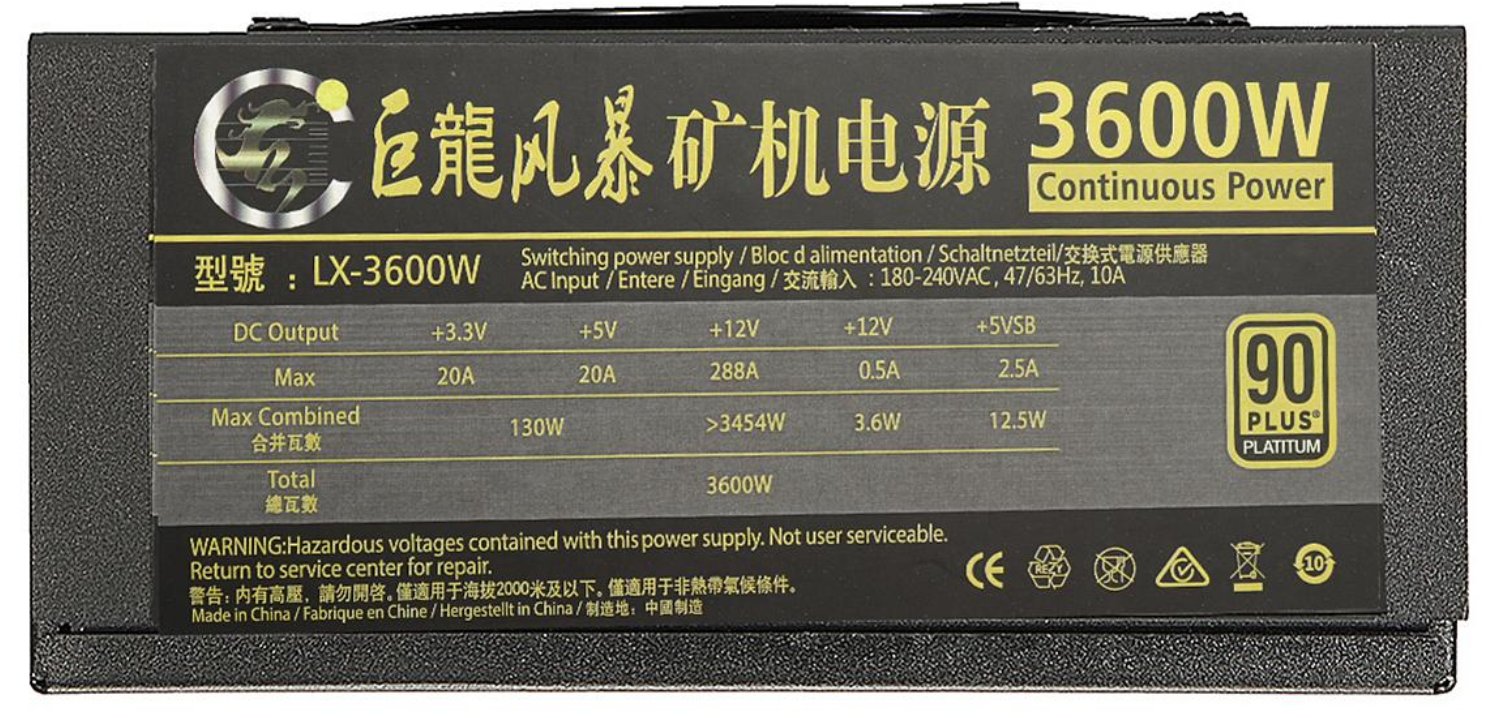 The product description for the LX-3600W states that the unit reportedly features an active PFC design and boasts a 90 Plus Platinum certification. The EPA 80 plus label appears to be improperly marked. The PSU needs 20A 220V service as it is far more than US type power can use. 288A of power is more than a bank of Quadro cards will need in a server.