Intel's CEO Pat Gelsinger has been working hard to sell new generation hardware. These days a CEO needs to be a top tier salesman,
Intel revealed one of the most detailed process and packaging technology roadmaps the company has provided, showcasing foundational innovations that will power products through 2025 and beyond.
Intel has laid out a roadmap that reaches all the way to 20 Ångströms (2 nm), To give this some perspective X-rays are seen in the 1-10 Å band, The bohr is a measure of atomic length which is approximately 0.53 Å. Intel and TSMC will need to work with X-ray which does not focus like UV light etc. A natural helix of DNA is 20 Ångströms wide.
In addition to announcing RibbonFET, its first new transistor architecture in more than a decade, and PowerVia, an industry-first new backside power delivery method, Intel highlighted its planned swift adoption of next-generation extreme ultraviolet lithography (EUV), referred to as High Numerical Aperture EUV. Intel is positioned to receive the industry's first High NA EUV production tool.
RibbonFET is Intel's implementation of a gate-all-around transistor. The technology delivers faster transistor switching speeds while achieving the same drive current as multiple fins in a smaller footprint.
PowerVia is Intel's unique industry-first implementation of backside power delivery, optimizing signal transmission by eliminating the need for power routing on the front side of the wafer.
The Intel PowerVIA on the left is expected to be viable to increase density to very small scales. The height of the wafer of late has become thicker as more 3K stacking of transistors and interconnect.
Intel introduced a new naming structure for its process nodes, creating a clear and consistent framework to give customers a more accurate view of process nodes across the industry. Intel technologists described the following roadmap:
Intel 7 will be featured in products such as Alder Lake for client in 2021 and Sapphire Rapids for the data center, which is expected to be in production in the first quarter of 2022.
Intel 4 will be ready for production in the second half of 2022 for products shipping in 2023, including Meteor Lake for client and Granite Rapids for the data center.
Intel 3 will be ready to begin manufacturing products in the second half of 2023.
Intel 20A ushers in the angstrom era with RibbonFET and PowerVia. It is expected to ramp in 2024.
2025 and Beyond: Beyond Intel 20A, Intel 18A is already in development for early 2025 with refinements to RibbonFET that will deliver another major jump in transistor performance.
Intel has a new packaging approach that is revolutionary.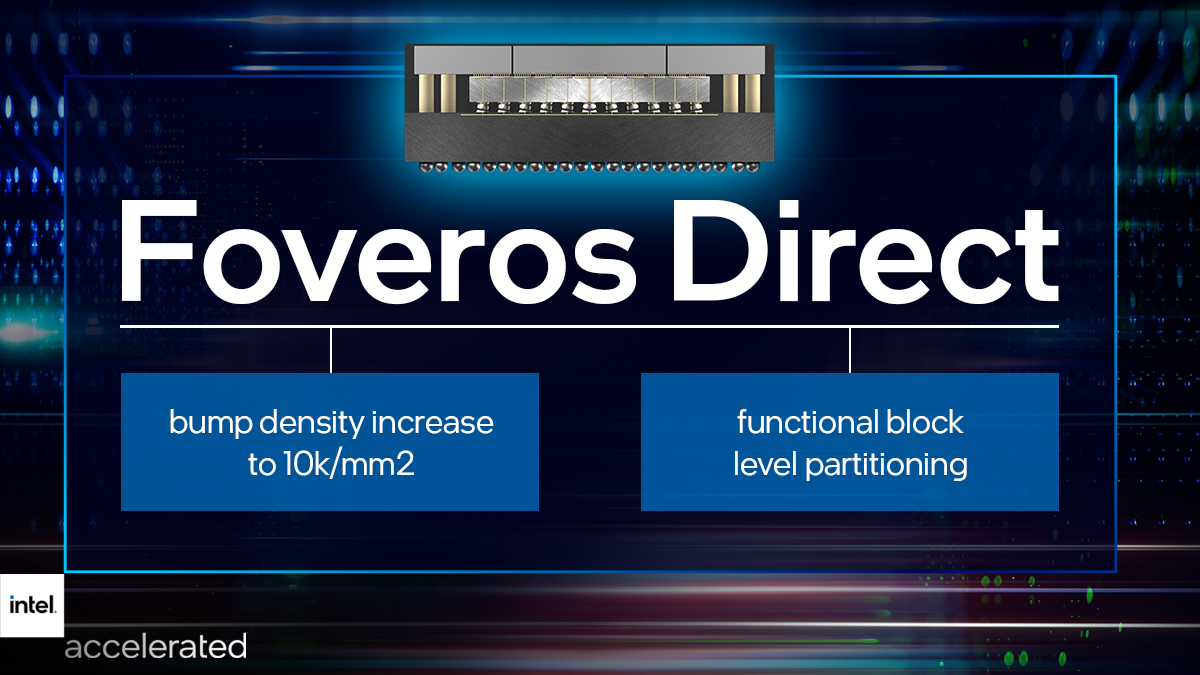 With Intel's new IDM 2.0 strategy, packaging is important to realizing the benefits of Moore's Law. Intel provided the following insights into the company's industry-leading advanced packaging roadmap:
EMIB (embedded multi-die interconnect bridge) continues to lead the industry as the first 2.5D embedded bridge solution. Sapphire Rapids will be the first Intel® Xeon® data center product to ship in volume with EMIB. Beyond Sapphire Rapids, the next generation of EMIB will move from a 55 micron bump pitch to 45 microns.
ALDER LAKE
The Alder Lake processor is expected late in 2021 with DDR5 support.
QUALCOMM DEAL
Intel also has a deal with Qualcomm to manufacture semiconductors for them. This is the first major deal for Intel since the put their services out to interested customers. This will relieve a lot of pressure on TSMC who has been back ordered substantially.
NB: Images courtesy of Intel