Earlier the report of LTO-9 drives was were well received and now the tape vendors are shipping tape for the new drives. LTO-9 drives are able to read and write LTO-8 tapes so robot tape libraries can migrate media quickly with the new drives installed.
The new LTO-9 features BaFe magnetic particles forming a smooth and thin magnetic layer with minimum variations. The data recording density has also been improved to record 8,960 data tracks in 12.65mm-wide tape to achieve the storage capacity of up to 45TB (18TB for non-compressed data), 1.5 times the capacity of the current LTO-8 generation.
At present full height drives are available but half height drives should be available fairly soon. The half height drives make the density of tape libraries better with the numbers of tape drives can be installed in a given amount of rack space.
Most tape libraries can use 20,000 tapes so the volume of tapes will be readily available for smaller shops who use a single drive and manual operation. The native capacity of LTO-9 is 18TB which is now on par with hard disks but the tapes are available with write once capability to be immune to ransomware which hard disk cannot do.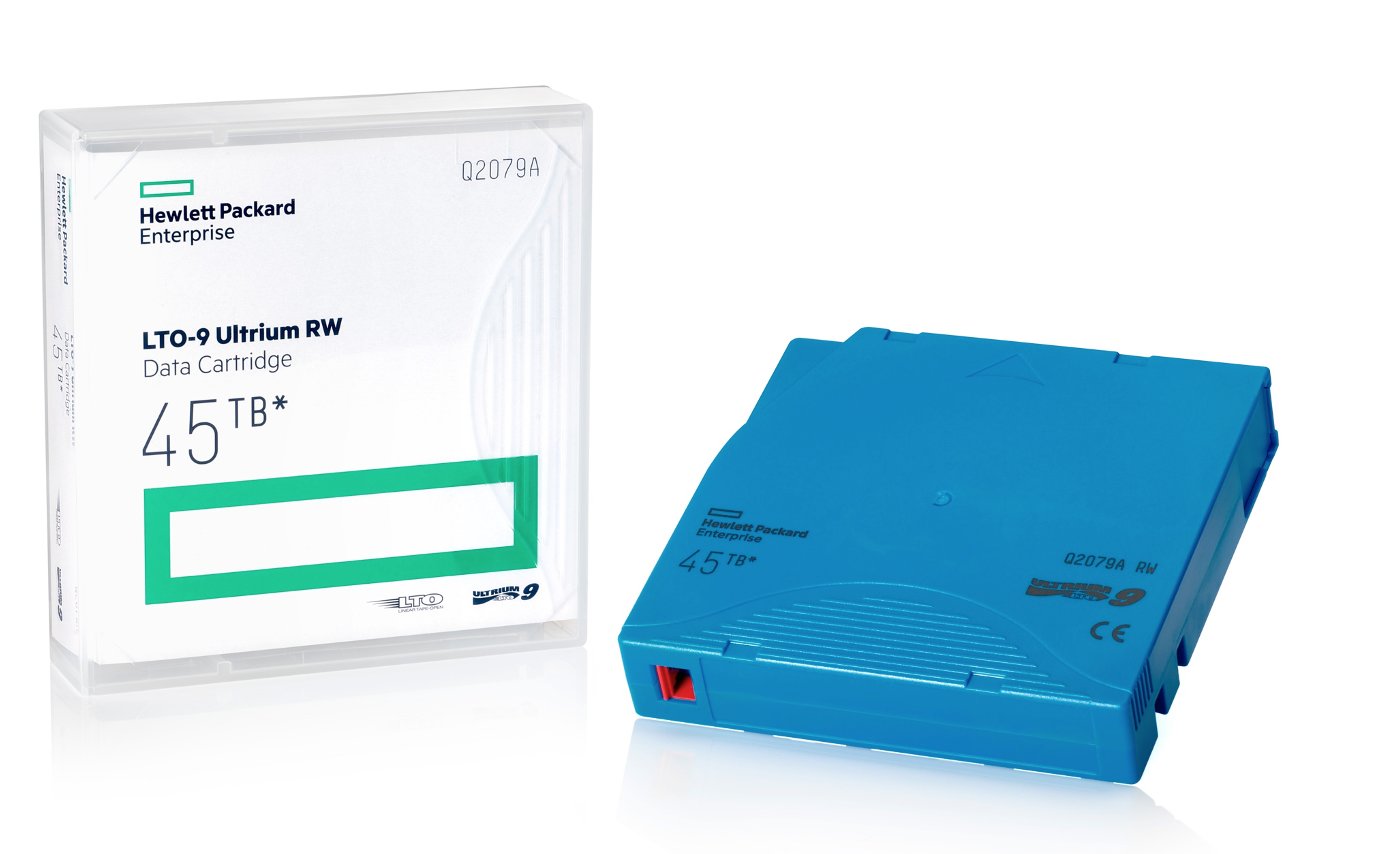 Usually LTO tape uses abar code to allow robotic systems to find the tape needed faster. LTO tape are self describing which is an additional layer of identification. The red switch is the write protect which makes the tape immune to ransomware. The HPE tape is an private label tape that is sold by the hardware vendors.